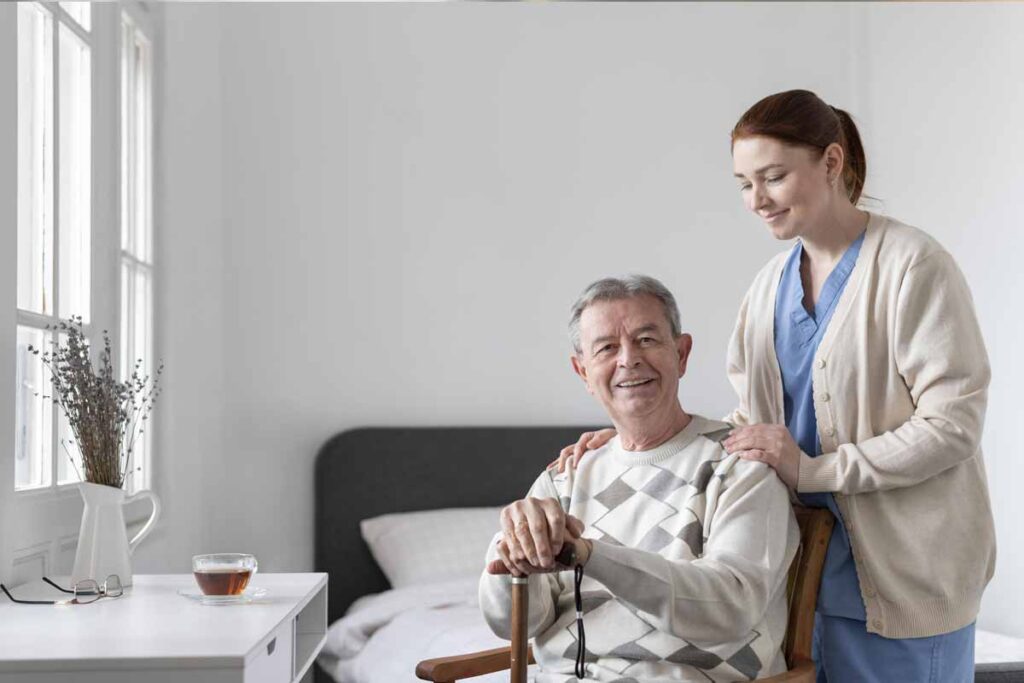 For many, the thought of leaving home when health needs change is simply not an option. Remaining at home with its comforts and familiar surroundings and continuing to live independently is vital. Thankfully our Live in Care, home care provision enables you to do just this. With an experienced, skilled full-time Live in carer companion living with you, you can continue living and enjoying your chosen lifestyle without compromising your freedom, choice or independence.
Specifically chosen for you, your live in carer companion is by your side to assist you with daily activities, personal care or to support health conditions.
Our Live in carers are always on hand to provide you with live in care and support when needed but respect the time you prefer to be alone. Providing peace of mind and security to you and your family members.